Tiling Birch Park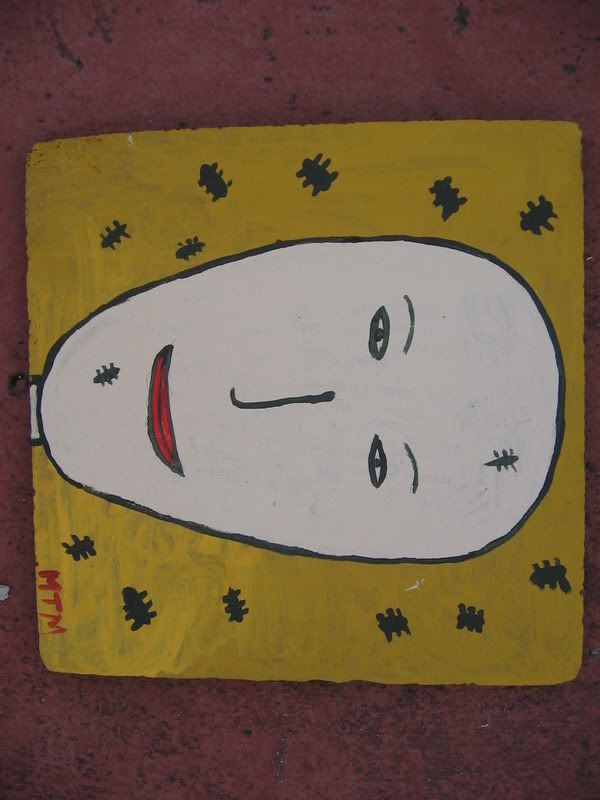 Took a long and much-needed walk at Birch Park in Fort Lauderdale today. I like to go there and walk off the stress of the week. Today, I had about 10 miles of stress to work off, so I was there a good long while. When you go around the track, there's a tree on the right between the start and the parking lot where the playground is. It's a twisty tree with incredible roots that are above ground. You can't miss it. I left a tile right around the roots. It's in a Ziploc. Hopefully the weather won't do it in, or the raccoons won't carry it off. The tile, pictured above, portrays Stevie.
Stevie loved to watch ants in the park. For his birthday his mom bought him an ant farm so he could watch ants right in his room. That afternoon Stevie took his ant farm to the park and set every last one free. Go Stevie.

Today I saw one raccoon, one iguana and lots of empty champagne bottles from the people who were viewing the Christmas boat parade. My friend Jane found a leaf that looked like the Grinch. Maybe she could make some money on eBay.