Alvin's Big Breakfast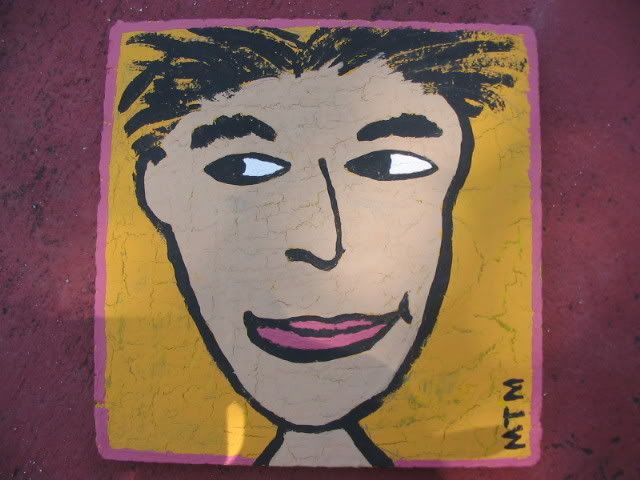 Dropped"Alvin" at Dicey Riley's in Himmarshee Village.

Wonder why he looks so guilty? He woke up early on Sunday morning as promised and made lots of those Pillsbury cinnamon buns. The whole house smelled wonderfully cinnamony. But his lazy roommates slept in a tad longer than expected, and by the time Alvin heard them stirring, coming alive to the smell of cinnamon, he'd eaten every last one of those delicious buns. Now he was going to have to fess up. From this day onward, he would become known to his roomies as "Dough Boy."